La Constellation des Jonquilles, la Voie florale de Laqueuille (63)
The yellow Narcissus Constellation, the Laqueuille's floral milkyway.
09/04/2011 - À proximité de Laqueuille et aux alentours de mi-avril, poussent naturellement des millions de narcisses jaunes sur quelques centaines d'hectares. Elles constellent les prés d'altitude pour former une véritable voie florale. Ces étoiles de terre étaient éclairées au coucher d'un croissant lunaire (33 %). Au centre, le sommet en forme d'éperon est celui de la Banne d'Ordanche (1512 m). Il est situés dans les Monts-Dore, proche de la Bourboule. De gauche à droite, on reconnait les étoiles des constellations de la Vierge avec Spica sur la gauche à mi-hauteur, du Corbeau, de l'Hydre et de la Coupe. Ces deux images sont spécialement dédiées à mon épouse et ma fille.
Canon EOS 5D Mark II - EF 24 mm f/1.4L II USM, 800 ISO, pose de 30 s durant (21 min), léger vent de face.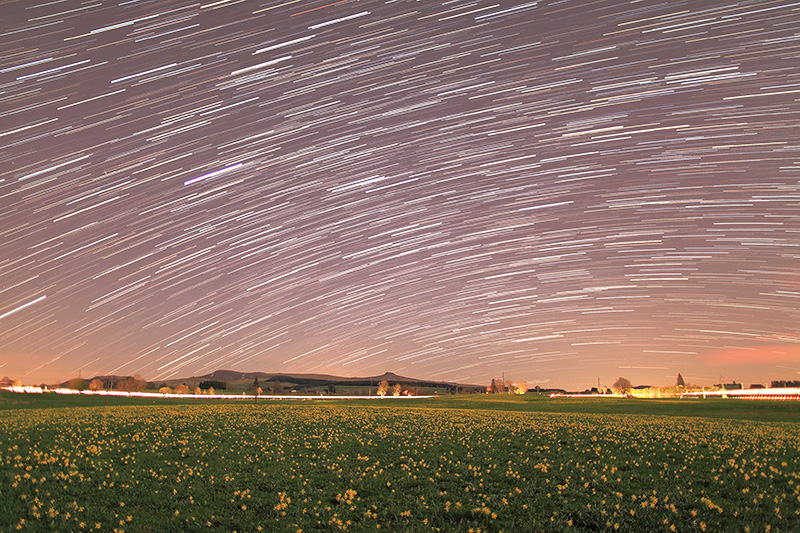 Cliquez pour la version HD, click for HD version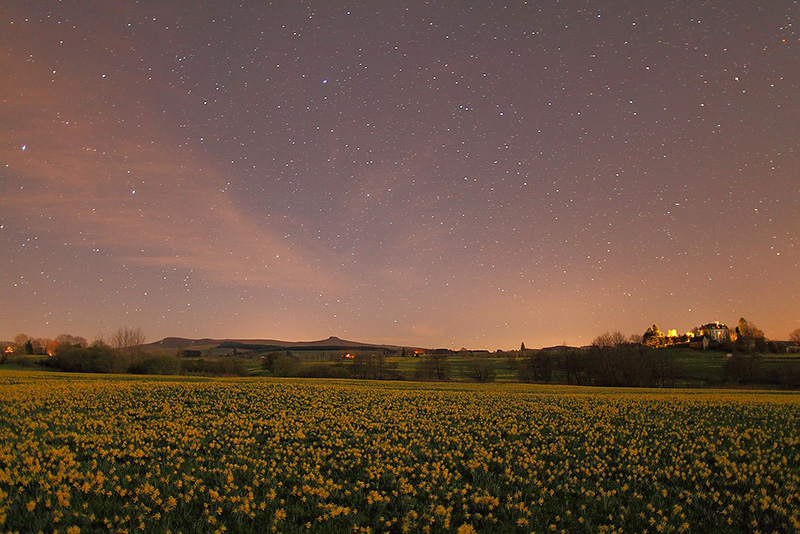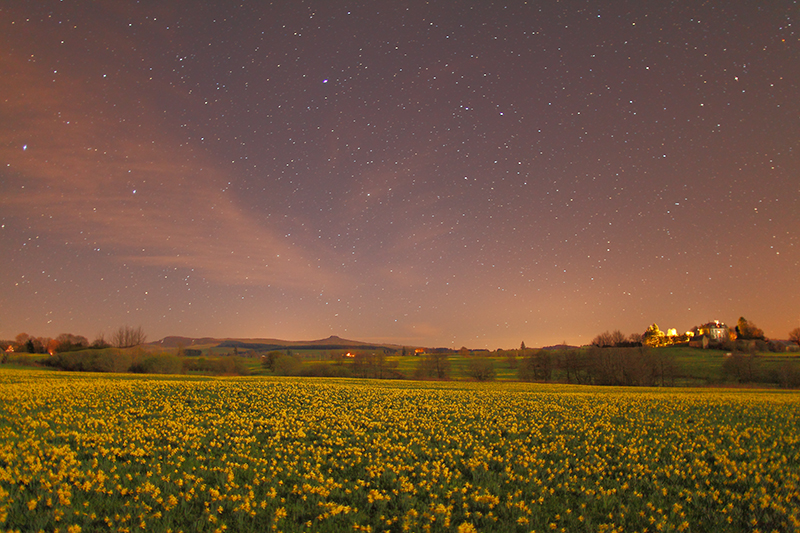 Version 800 ISO sur le Ciel et 1600 ISO sur les jonquilles.
2011/04/09 - Near Laqueuille town (Puy-de-Dôme, 63, France) and around mid-April, grow naturally millions of yellow narcissus on a few hundred hectares. They dot the meadow elevation to form a real floral milkyway. These stars of earth were lighted at sunset of a  moon crescent (33%). At the center, the top-shaped spur is the "Banne d'Ordanche" (1512 m). It is located in the "Monts-Dore", close to "La Bourboule" town. From left to right there are stars of the constellations of the Virgin with Spica on the left halfway up, the Raven, the Hydra and the Cup. These two images are specially dedicated to my wife and my daughter.